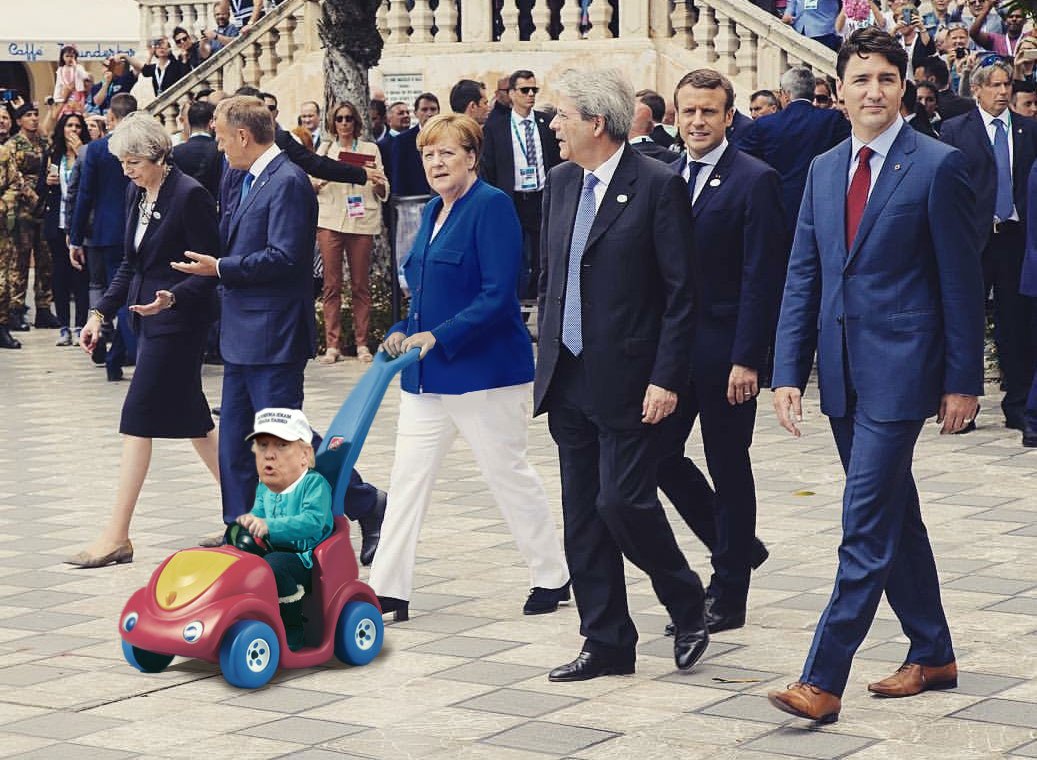 Where we are as of May 25, 2017
Thank God there are some adults in the room.
Love this photoshopped image by Old Rant Dump on Twitter @TrumpinTheShark.
Also good to hear that Nate Silver on 538 says dt's numbers are down with his base.
Here's 538's graph of his approval rating, updated daily:
https://projects.fivethirtyeight.com/trump-approval-ratings/
See Jim Warren/Poynter, who says:
At the risk of quoting a pollster....
How popular is Trump, really?
Trump's not a popular guy but has a very solid base, correct?
"But the theory isn't supported by the evidence," writes Nate Silver. "To the contrary, Trump's base seems to be eroding." (
FiveThirtyEight
)
"There's been a considerable decline in the number of Americans who strongly approve of Trump, from a peak of around 30 percent in February to just 21 or 22 percent of the electorate now...far from having unconditional love from his base, Trump has already lost almost a third of his strong support."