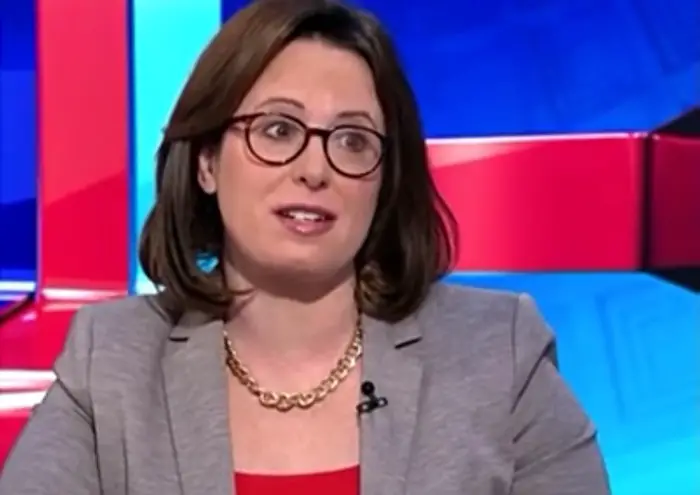 Maggie Haberman
Okay, we don't have a woman in the White House.
We didn't have the votes to keep Neil Gorsuch off the Supreme Court.
We had to watch the ridiculous: dt signing the declaration of April as National Sexual Assault Awareness Month.
But still we have Maggie Haberman at the New York Times, and she can lift 45 up by his red necktie.
For your pleasure, read this report by Dylan Byers at CNN:
http://money.cnn.com/2017/04/07/media/maggie-haberman-trump/index.html
He writes:
There may be no reporter Trump respects, and fears, more than Haberman. ...[S]he commands the respect of the political communities in both Washington and New York.
Here's an example of Haberman calling 45 on making a mountain out of something that isn't even a mole hill:
[This past week] ...when she and her colleague Glenn Thrush interviewed Trump in the Oval Office... Trump tried to hit the Times for not paying enough attention to a story that the White House and its allies had been pushing about President Obama's national security adviser, Susan Rice, requesting to unmask the identities of Trump associates who'd been caught up in surveillance of Russians during the Obama administration.
"I think the Susan Rice thing is a massive story," the president said. "I think it's a massive, massive story. All over the world. I mean, other than The New York Times."
Without skipping a beat, Haberman fired back: "We've written about it twice.
In other words, it's no big deal. The fact that Rice requested the identities came and went as a news story because it was a routine part of her job in deciphering the significance of foreign surveillance.
I feel buoyed by the confidence that a smart woman, a journalist for the New York Times, can call dt's bluff.